Overview
Chances are, if you're reading this article, you've used an Alphabet (GOOG) (NASDAQ:GOOGL) product today.
Maybe you're reading it on an Android phone or tablet, maybe you received a notification through your Gmail account, or maybe it came up through a Google search.
Before reading this, you may have watched a YouTube video, checked the weather with a quick search, or got directions through Google Maps. Planning a trip? Google flights may have given you the chance to compare prices across multiple airlines in a split-second. The list goes on.
Alphabet's portfolio of products is absolutely pervasive, which combined with strong management gives the company the ability to print money, as many other businesses cannot survive without the use of Google's suite of internet services. Only the most well-run businesses with powerful ecosystems of their own can survive in an online world without the help of Google.
Google Search Engine: An Online Real Estate Company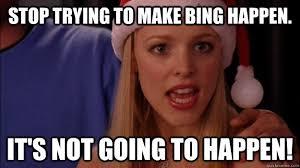 Alphabet owns the number one and number two most visited websites in the world: google.com and youtube.com, respectively. The former is an absolute juggernaut, through which the lion's share of internet searches are made:
Source: Net Market Share
This dominance gives Google incredible pricing power. Year after year, firms from the Fortune 500 list all the way down to mom-and-pop businesses spend huge amounts of money on valuable "real estate" at Google's properties through the AdWords program and aggregation services like Google Flights and Google Shopping.
Because Google is far-and-away the number one search engine for consumers, advertisers are willing to pay a premium for Google's real estate compared to that of search engines like Bing. Additionally, the revenue received from advertisers requires practically no cash outlay. There is demand and competition for the limited real estate at the top of the search results for any given word or for inclusion in Google's aggregation services to give firms the chance to compete on price and convenience.
Google Flights and Southwest Airlines
This pricing power creates an incredible headwind for businesses that wish to avoid the fees Google charges to appear in its search engine. Most businesses simply choose to play along and pay for the valuable traffic that Google can bring. For example, most airlines participate in Google Flights, a service that aggregates airline prices if a Google user searches for a particular route.
But Southwest Airlines (LUV) doesn't play along: any traveler who frequents Southwest likely is aware that the company's flights do not appear on third-party aggregators like Google Flights.
By choosing to forgo payments to Google Flights, Southwest is missing out on a huge stream of entrants to this valuable ecosystem. Any time a potential customer who is outside of this ecosystem searches for a flight on Google, they will not see any of Southwest's offerings on Google Flights and will likely choose an offering from another competitor, even if Southwest has the cheaper offering.
Of course, Southwest has managed to make this arrangement work due to the stickiness of its revenue – once a customer has flown with Southwest, they are aware of the added value of the airline and will take the extra time to go through Southwest's website to book travel.
Southwest is notorious for its high customer satisfaction, winning countless awards including TripAdvisor's 2018 Traveler's Choice for best North American Airline. Fair pricing, lenient rescheduling, free checked baggage, friendly flight attendants and pilots, a generous rewards program- all of these perks create an ecosystem that attracts lifelong customers. Therefore, each customer acquired by Southwest who is satisfied with the service is increasingly likely to become part of the Southwest ecosystem, choosing Southwest for flights, airline rewards points, and Southwest-branded credit cards. This is indicative of a strong business worthy of investment, and Southwest has delivered for its shareholders: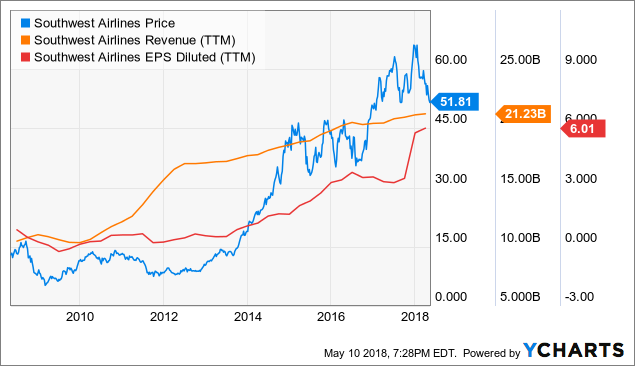 Google Shopping and Amazon.com
In addition to pricing power, Google's search engine also gives Alphabet huge power over its direct competitors.
Take Amazon (AMZN), for example. Amazon and Alphabet are competitors on many fronts. They are both in the business of gathering and analyzing data to optimize the customer experience. They both have a suite of cloud products for businesses who wish to outsource their computing infrastructure.
Additionally, both are pushing aggressively into the smart home space. Amazon has a suite of products including the Alexa smart speaker and smart locks for safe package delivery, while Alphabet has the Google Home smart speaker and recently acquired Nest, which sells products like smart thermostats and security cameras.
Both businesses also have a capital allocation strategy of spending cash on novel ideas with huge potential upside, rather than paying cash out as a dividend or buying back material amounts of stock. This puts them in direct competition for potential new businesses like drones, self-driving cars, artificial intelligence, etc.
Therefore, it follows that the two companies do not collaborate much. From my perspective, the search engine's dominant market position creates an incredible headwind for Amazon's retail operations both domestically and internationally. Google Shopping, similar to Google Flights, is a third-party aggregator that compares prices for items across various retailers' websites. But a quick search for any item on Google reveals an interesting phenomenon: not a single Amazon result shows up in the search results:
With Amazon having a large portion of e-commerce sales, one would expect to see a result from Amazon in the top hits from Google. But due to the direct competitive nature of the two enterprises and their inability to come to a mutually beneficial arrangement, Google omits any Amazon links from the search results.
I would argue that this is an absolutely huge headwind for Amazon just like it is for Southwest. While Amazon saves on the cost of acquiring an additional customer, they are missing out on an incredible opportunity to take advantage of the billions of Google searches that could drive customers into the Amazon ecosystem.
Much like Southwest, Amazon has a valuable ecosystem that is customer-focused and creates a sticky stream of revenue, with Amazon Prime members spending about two times as much as non-members. Prime members get all kinds of perks including free expedited shipping, access to exclusive offers on Prime Day, a video streaming service, and much more.
When a potential customer searches for an item on Google and finds it, Amazon has no chance to demonstrate the value of its ecosystem. This loss of potential customers becomes increasingly likely as players like Walmart (WMT) are buffing up their e-commerce offerings, offering free 2-day shipping on orders over $35, something that was once exclusive to Amazon Prime.
Still, despite this huge headwind, Amazon has managed to grow its revenues and provide massive returns for its shareholders: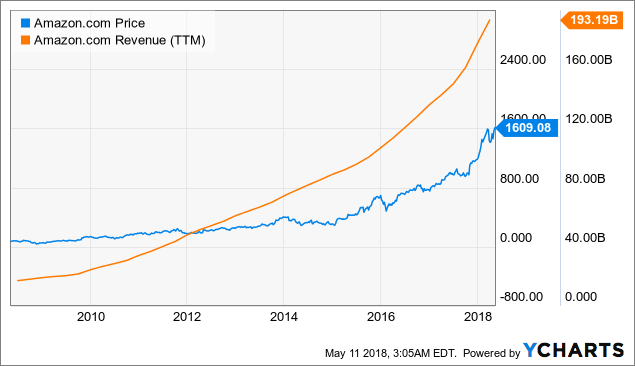 Alphabet's Valuation
For measuring valuation, I prefer to look at EV/EBIT, as it is a metric that is capital structure neutral. It also takes into account a company's cash on hand and does not favor companies who produce earnings through leverage, as traditional P/E ratios tend to do. Looking at EV/EBIT for Alphabet compared to other high-flying, fast-growing internet companies, Alphabet looks attractively valued.
While an EV/EBIT of 21 is certainly not deep value, it is a reasonable price to pay for a high-quality business. Alphabet has an absolutely rock-solid balance sheet, with enough cash to pay off all long-term liabilities five times over.
Source: Alphabet 2017 Annual Report
Additionally, Google has been growing its advertising revenues at a compound rate even as it faces pricing headwinds in its advertising business. While cost per click has been modestly decreasing over time, the decrease in pricing has been more than offset by increases in paid clicks on Google properties.
Source: Alphabet 2017 Annual Report
And the company is absolutely printing money through its operations:
Source: Alphabet 2017 Annual Report
Another potential bright spot is that Alphabet earns plenty of money through its legacy advertising business as opposed to its emerging cloud business or Other Bets. If new business ventures don't pan out as expected, the company still has a margin of safety and therefore, less potential downside.
Compare this to Amazon, which generates substantially all of its earnings from Amazon Web Services to effectively subsidize its legacy retail business. If competition in the cloud computing space were to heat up to the point that cloud computing becomes a commodity, firms would compete on price and earnings would likely fall among cloud computing segments. If the cloud business tightens and profits fizzle out, Alphabet would still produce massive earnings, as its stream of earnings is not levered to its cloud computing revenues.
While Alphabet currently trades at a reasonable valuation compared to its present earnings power, it has additional potential upside due to its investments in self-driving (Waymo), smart home (Google Home and Nest) and countless as-of-yet undiscovered businesses that could turn into multi-billion-dollar segments.
Conclusion
Google's moat is one of the most powerful in existence. The parent company trades at a reasonable valuation with a huge margin of safety and has potential for massive upside with its Other Bets segment. As more and more of the world moves online, the secular headwinds appear to favor Alphabet, making it appear to be a compelling investment today.
For a firm to overcome Google's internet dominance, it must be able to create a customer-centered ecosystem like Southwest Airlines and Amazon have been able to do. Both of these companies are surviving and thriving without the use of Google's products which are otherwise standard in their respective industries.
Companies who are fighting tooth-and-nail for high-quality real estate on Google properties and feel like they are overpaying should look at the examples set by these two firms, who were able to grow their businesses and provide outsized returns for shareholders without the help of Google's aggregation services.
Disclosure: I am/we are long LUV, AMZN.
I wrote this article myself, and it expresses my own opinions. I am not receiving compensation for it (other than from Seeking Alpha). I have no business relationship with any company whose stock is mentioned in this article.
Zoomd Trends