Google has announced a bunch of new features and changes to Search to celebrate its 20th anniversary. Additionally, Google has overhauled Image search and renamed Google Feed to Discover.
"Since launching the feed, we've made it our goal to help you uncover fresh and interesting content about things that matter to you. Now, we're giving the feed a name that reflects this mission: Discover. With this new name comes a fresh design that makes exploring your interests easier than ever," Google said on its blog.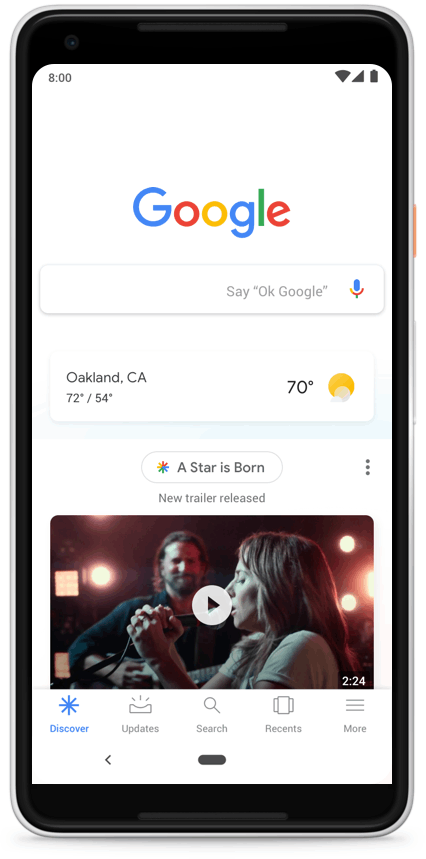 When users open the Google app, topic headers will appear to show an explanation as to why they are seeing a particular card in Discover. Each topic name will have a Discover icon right next to it. Tapping the icon will bring up more content related to that topic. There's also an option to follow that specific topic to start seeing more of the same content.
Google Discover will also present new types of content, including videos and other visuals. These will also include evergreen content, which are articles and videos that are new to the user but are not necessarily new to the web.
"For example, when you're planning your next trip, Discover might show an article with the best places to eat or sights to see. Suddenly, a travel article published three months ago is timely for you," Google explained.
Google Discover is customizable, allowing users to indicate whether they want to see more or less content related to a topic. For content that's specific to news, Discover will be able to deliver a variety of perspectives by using the same Full Coverage feature that's already available in Google News. The company also announced that English and Spanish support will be available in the U.S. first, but more languages and countries will be available soon.
To make Google Discover accessible to more people, the company is also bringing it to all mobile web browsers. Soon, users will be able to use Discover by simply going to google.com on their smartphones. The company said that this will be rolling out over the next few weeks.
Meanwhile, Google Images is going to be a lot more powerful. The first change that the company is making is the inclusion of AMP Stories. When users search for a celebrity, they should see AMP Stories related to that person. AMP Stories are created using AI. This feature should be available now on mobile devices.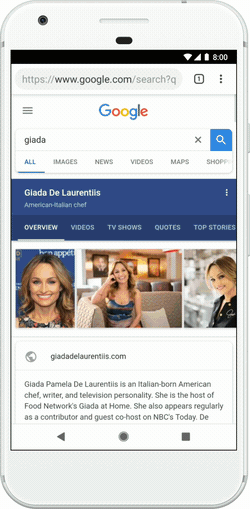 Google Images is also changing the way it presents content in search results. One of these changes include prioritizing websites that are more relevant to users' searches. For example, if a user searches for DIY projects, they should see image results from websites that focus on that topic. Priority is also given to webpages that have its image front-and-center on the page, according to Android Authority. Another change is the addition of context in image search results by including more text.
Google Lens will also be integrated with Google Image searches. The Lens icon will be present when a user opens an image in the search results. This should provide users with additional information on what the image is showing. Google Lens in Image search results will be available to all smartphones and will not require any high-end specs.
These are just some of the biggest changes that Google announced for Search. The company has also added some other new features to Search that will help users in their longer "journeys." These new features can be found on Google's latest blog post, which details updates to activity cards, collections and dynamic organization of search results.
Google adds new features to image search results. Photo: REUTERS/Arnd WIegmann
Algolia Custom Site Search